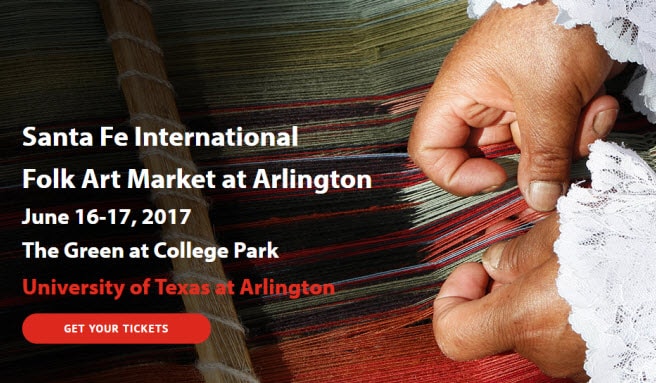 The University of Texas at Arlington is proud to be hosting the first-ever Sister Market of the Santa Fe International Folk Art Market from June 16-17, 2017. Taking place at The Green at College Park, this premier event is expected to draw in art lovers from all across Texas, so be sure not to miss out on all of the fun!
Labeled the "Best Art Festival in America" by USA Today, the Santa Fe International Folk Art Market has been giving folk artists the chance to showcase their work for over 13 years. Its arrival in Arlington is a big moment for the festival and we look forward to its run at University of Texas. Featuring a total of 35 master artists, the market will highlight handmade goods from several countries, including Ghana, South Sudan, Nigeria, Italy, Myanmar and Peru. Basketry, textiles, beadwork, metalwork, ceramics, apparel and jewelry are just a few of the Medias that will be displayed.
If you're planning on shopping for goods at the market, be sure to purchase tickets for Saturday online now. An exclusive VIP party is also scheduled to be hosted on Friday night; tickets are $150 per person and can be purchased here.
Want more info about the Santa Fe International Folk Art Market? Visit the official site today.