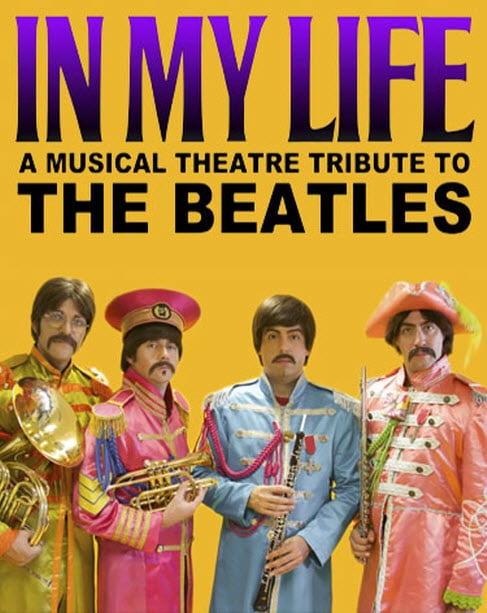 North Texas residents will have the chance to revisit the sounds of the '60s on March 18, 2017, when "In My Life – A Musical Theatre Tribute to the Beatles" performs at Arlington Music Hall. Considered one of the biggest rock bands in history, The Beatles' music continues to influence musicians today and this exclusive musical gives you direct access to some of the band's greatest hits.
All four members of the Beatles – John Lennon, Paul McCartney, George Harrison and Ringo Starr – are represented in the theatre tribute. The entire show shines a light on some of the biggest moments in The Beatles' career, including their wildly popular "Ed Sullivan Show" performance and final concert on top of the Apple Corps offices. Beatles cover band Abbey Road are the stars of the musical and perform 33 of the band's top hits over the course of the production. The entire story is told through the mind of the band's late manager, Brian Epstein, who serves as the official narrator.
If you'd like to purchase tickets to the musical, you can do so now online, by phone (817-226-4400) or at the theatre box office. Prices range from $20-$85. The show is scheduled to begin promptly at 7:30 p.m., so be sure to arrive on time.