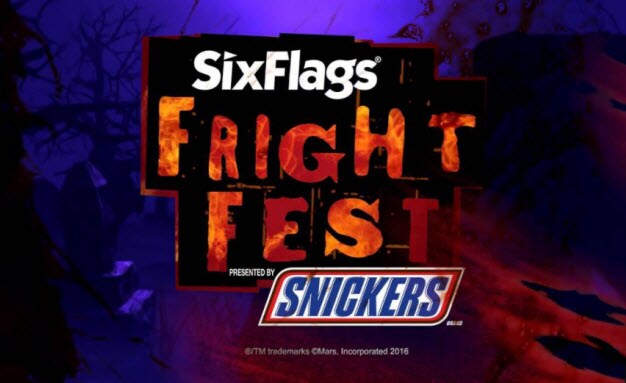 All of your greatest fears will become a reality this fall at Six Flags Over Texas when Fright Fest makes its annual return to the park September 23-October 31. Bringing along thrills and haunted attractions for guests to immerse themselves in, this year's event will be a screaming good time for all who dare to attend!
If you think you have what it takes to survive an evening at Fright Fest, don't hesitate to purchase tickets online now. You'll get the chance to navigate your way through the cursed souls at Boomtown Terror, the angry ghosts at Texas Scare-a-Tory and evil creatures at Bio-Mech Sector. For an extra fee, you can even try to escape one of the many haunted mazes, including Cadaver Hall Morgue, Zombie Infestation, Piggy's Blood Shed and this year's newest attraction, Blackout.
Additionally, guests will be able to enjoy a series of live performances throughout the evening, including Welcome to Ariana's Nightmare, WBAT Fright Time Final Challenge and The Awakening. As per usual, several haunted rides will also open: Boomtown Terror Mine Train, The Cursed Mountain, Toxic Shockwave and The Titan Witch.
Don't pass up the chance to experience all of this Halloween fun in Arlington. Join in on the excitement at Six Flags Over Texas Fright Fest this fall!