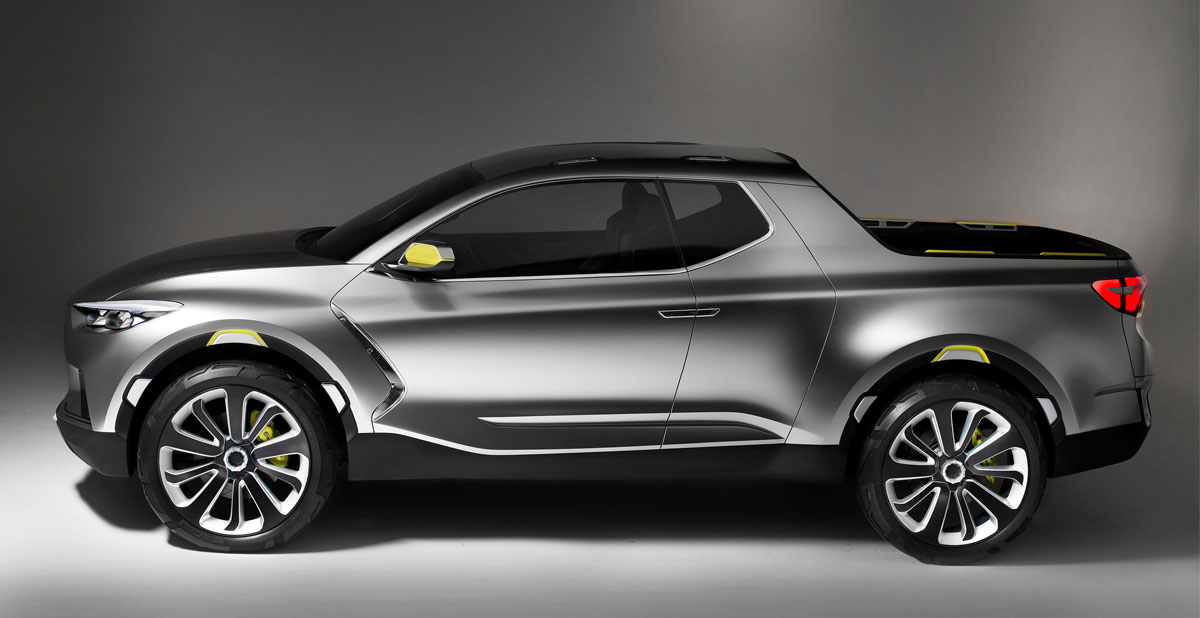 There Is A Hyundai Truck Coming
Hyundai is well-known for manufacturing an extensive line of vehicles. Hyundai vehicles include cars that range from subcompacts like the Accent to the mid-sized Sonata. When it comes to SUVs, Hyundai makes several different models, including the Palisade and the Tucson.
One thing that the Hyundai lineup has lacked to this point is a pickup truck. That is about to change as Hyundai will bring to the market the Hyundai Santa Cruz in the 2021 model year.
2021 Hyundai Santa Cruz
Back in 2015, Hyundai brought out a concept truck for people to see. That truck was stylish with a bold and unique design. Since 2015, little has been heard about the Hyundai truck. Now, Hyundai has announced that they are going to start building the Santa Cruz truck in 2021.
The 2021 Santa Cruz will be built at Hyundai's manufacturing facility located in Montgomery, Alabama. This is the place where Hyundai currently makes the Santa Fe, Elantra, and Sonata. In order to facilitate the construction of the Santa Cruz, Hyundai is investing over $400 million in the plant. They will be expanding the plant, and approximately 200 more workers will be hired to help build the new truck.
At this point, there aren't a lot of details about the 2021 Santa Cruz. We do know that it will be a mid-sized truck competing in the market against others such as the Jeep Gladiator and the Ford Ranger. Some reports have stated that there will be a four-wheel drive version of the truck manufactured. There will be more than one version of the Santa Cruz, including different cab configurations.
More Information On Hyundai Vehicles
The 2021 Hyundai Santa Cruz is expected to hit the showroom floor sometime late in 2020. For those who would like more information about the Santa Cruz truck, you can contact Vandergriff Hyundai, located in Arlington, TX. If you don't want to wait for the Santa Cruz to come out, the sales professionals at the dealership would be happy to help you choose one of the many Hyundai vehicles that are currently available.