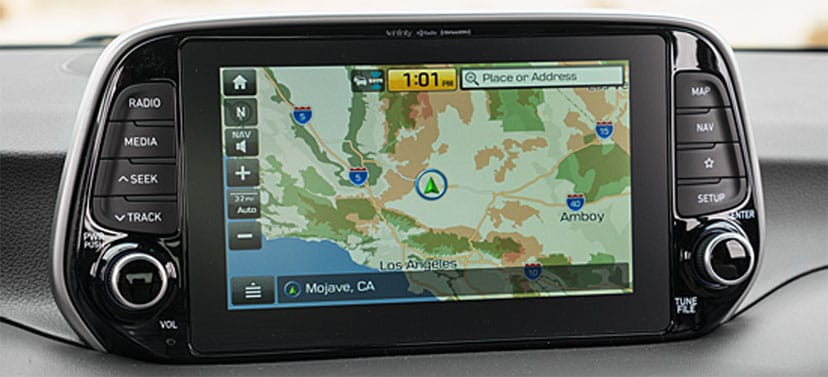 When you buy a Hyundai model that was manufactured in 2017 or after, you get a navigation system that provides you with maps and traffic updates. Along with this service comes three years of free updates to your maps. Hyundai typically makes these updates in the spring and fall months. While you can have these maps updated at your next service appointment at Vandergriff Hyundai, you also have the option to upgrade them on your own. It's a pretty easy process that requires the use of a computer with an SD card reader.
Using your owner's manual, you need to figure out where the SD card is located in your vehicle. Once you have your SD card, hook it up to your computer—Access https://www.mapnsoft.com/hyundai/mapcare to log in to your account. You'll need to create an account if you haven't done so yet. Enter your VIN once you are prompted. If you have completed these first couple of steps correctly, your vehicle should then pop up on the main menu screen.
Select the +FREE navigation feature that is used to download updated map software. Enter your device ID into the provided box and confirm your complimentary order using the MCHU code provided. Save your information as you go along so you can complete these updates faster each time that you do them.
Depending on your internet speed, you should have your updates done in a relatively short amount of time. Take your SD card out of the computer once the process is complete. It can be placed back into your vehicle. Choose the 'Drive' option from your vehicle's main menu. Allow formatting to take place. Use the authentication code provided at the 'Map update Manual (PDF) Download' portion of the process. Your installation details will be included here. Follow the prompts to complete the process.
If you need to create an account to begin the process of updating your maps, click on the 'Create an Account' option at the main area of the https://www.mapnsoft.com/hyundai/mapcare webpage. Fill in all of the required fields and hit submit. You can log in right away and begin updating. If you have any issues along the way, please feel free to contact us at Vandergriff Hyundai for help. The entire process doesn't take very long, but it's beneficial if you frequently use your maps. Updated information will ensure you're getting where you need to go quickly.