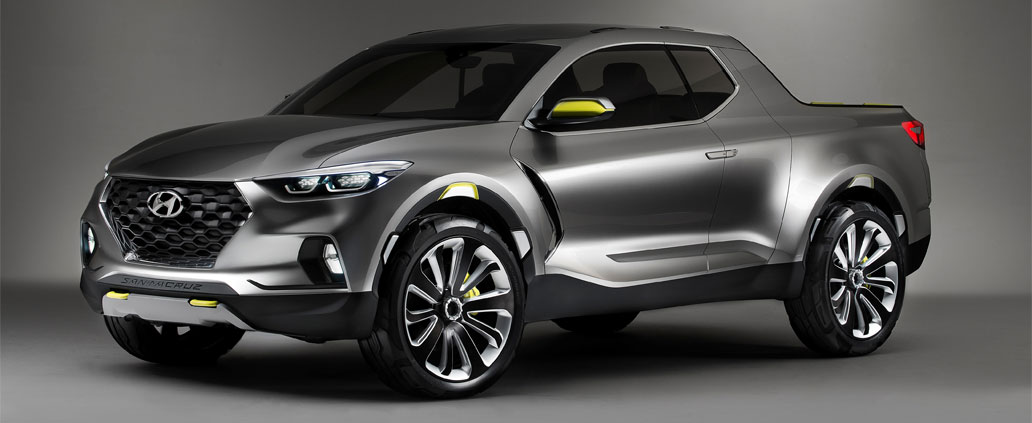 Hyundai has confirmed that it's bringing the Santa Cruz concept into production! The concept (pictured above) was first unveiled at the 2015 Detroit Auto Show, and several years later, Hyundai has confirmed that it will officially introduce the model to its lineup. The Santa Cruz will start production sometime in 2021 at the automaker's assembly plant in Alabama, where they also produce the Elantra, Sonata and Santa Fe.
This is the first time that Hyundai has featured a pickup truck as part of their family of vehicles, and the concept looks exciting and impressive. Hyundai has spent the last few years fine-tuning the concept to satisfy the masses, so you can expect a load of features, plenty of towing capacity, and attractive style. It's also still very early, so there will likely be other changes between now and the official production of the vehicle. For now, there are few details, but we can guess a few things.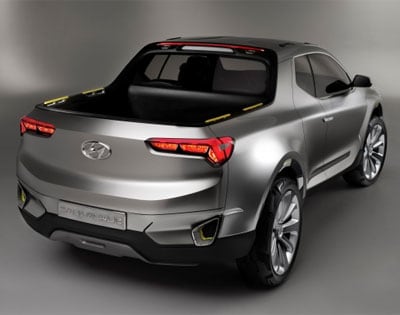 Many sources have speculated that the Hyundai Santa Cruz may be based on the same platform as the Santa Fe and use the same engines. If the powertrain is identical, the Santa Cruz will be equipped with a 2.4-liter engine that provides 185 horsepower. There is also a 2.0-liter, four-cylinder turbocharged engine that delivers 235-horsepower. However, to increase towing capacity, Hyundai may up the horsepower and torque on the Santa Cruz. Additionally, there could be a hybrid, which would be very exciting.
We'll likely see an extended body cab on the Santa Cruz, along with optional reverse-hinge doors. A traditional crew cab may also be offered as part of a base trim, with forward-hinged doors included in that trim level.
We can't wait for the 2022 Hyundai Santa Cruz to go on sale in Arlington, Texas! We don't yet know the official release date, but we'll keep you updated as we gain more information. While you're on our website, take a moment to explore current inventory by clicking below!