As one of the top brands of automobile manufacturers in the United States, Hyundai offers sedans, SUVs and crossover vehicles. When you purchase one of our vehicles at Vandergriff Hyundai, you must take care of it by scheduling routine maintenance services. An essential component of your Hyundai vehicle is its transmission. Scheduled maintenance services can prevent your vehicle from becoming inoperable in times when you need it the most. If you haven't had your transmission fluid replaced or you would like a diagnostic test performed on your transmission, schedule an appointment with Vandergriff Hyundai online, by phone or at our dealership.
When Should I Change My Transmission Fluid?
Every vehicle manufacturer offers guidelines for maintenance schedules. Depending on your vehicle and its unique needs, you should plan to have your transmission fluid changed every 50,000 miles. To learn about your specific vehicle's needs, consult your owner's manual. It can tell you everything you need to know about your transmission's specific requirements and maintenance suggestions.
What Can Happen If I Don't Change My Transmission Fluid?

The transmission fluid makes your vehicle's transmission operate efficiently. Not only does it cool your transmission, it keeps the parts from breaking down. If you don't change your vehicle's transmission, it can reduce the lifespan of your transmission. Low fluid levels or dirty fluid can cause your transmission to make loud noises or shift improperly. You may notice that your vehicle doesn't accelerate in an efficient manner. It can be costly to repair your transmission if it breaks down. It's never a good idea to neglect your transmission service suggestions.
What Are the Benefits of Having a Transmission Flush?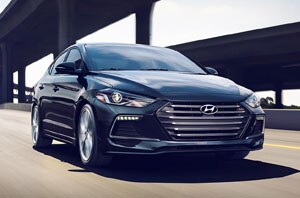 A transmission flush is when a certified automobile mechanic removes your old transmission fluid and replaces it with new transmission fluid. There are a few major benefits of having this service performed on your vehicle. A transmission flush removes dirt and particles from your vehicle's cooler lines and converters. It gets rid of metal particles that could harm your vehicle's transmission.
Should I Change My Transmission Fluid or Hire a Certified Mechanic?
At Vandergriff Hyundai, we have certified auto mechanics that specialize in transmission repair and other services. Since your transmission is one of the most delicate parts of your vehicle, it's a good idea for you to hire a certified mechanic perform the service. Our service center uses original equipment manufacturer (OEM) parts and fluids. We have the equipment that is necessary to repair transmission leaks or replace transmissions. To schedule a service with Vandergriff Hyundai, schedule an appointment online or contact our dealership by phone.