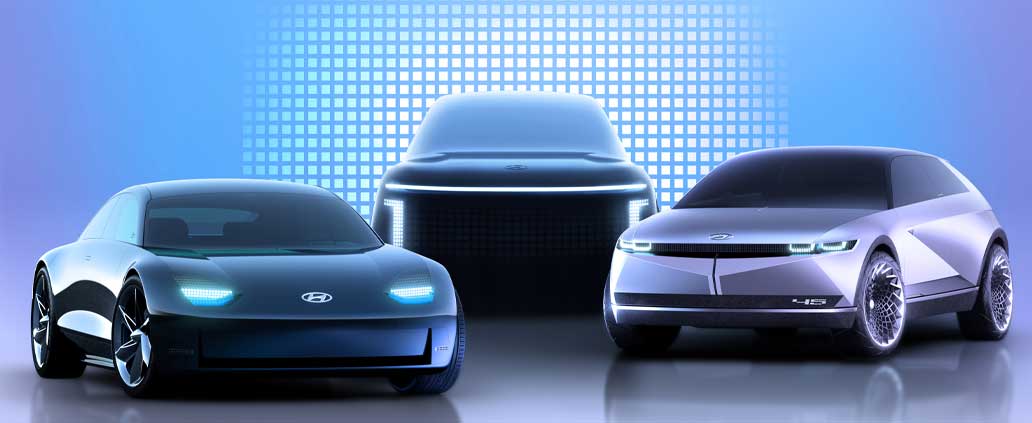 The Hyundai IONIQ stands out for its beginnings as the first electric vehicle to offer three powertrains - hybrid electric, plug-in hybrid and battery electric. The latest IONIQ has made improvements and is now equipped with plenty of driver assistance technology, a spacious cabin and a generous volume of cargo capacity in the back. With the reboot of the IONIQ brand dedicated to eco-friendly mobility, we can expect these features and more as Hyundai expands the electric vehicle line with a range of models to be launched over the next four years.
IONIQ began as a research and development project focused on electric vehicles and eco-friendly mobility. This project eventually led to the introduction of the Hyundai IONIQ in 2016 as the first model to offer three electric-powered options. Hyundai plans to launch three new EVs with the IONIQ's brand reboot starting in early 2021, committing to redefining the future of sustainable and affordable mobility. The range will include numerically named electric vehicles beginning with the IONIQ 5, a midsize EV CUV. The even numbers will be used for sedans, where the odd numbers will be dedicated to SUVs. The IONIQ 5, is based on the concept EV '45', and the following model, the IONIQ 6, will be based on the concept EV 'Prophecy'. By early 2024, Hyundai intends to finalize the lineup with the IONQ 7, a large SUV. Unique to the IONIQ is the platform it sits on. This EV-dedicated platform, called the Electric Global Modular Platform or E-GMP, will allow for fast charging capabilities that inputs to the overall driving range. It will also offer greater connectivity and intuitive design for the comfort of all occupants.
Our team at Vandergriff Hyundai are happy to share exciting Hyundai news with you. To learn more about the Hyundai IONIQ brand and its dedication to a sustainable future, contact our Hyundai associates today.