Our Hyundai dealership is proud to serve the wonderful residents of Grand Prairie, TX. When you step into our showroom, you will see that we go above and beyond to ensure that our customers are always happy.
Are There New and Used Vehicles Near Grand Prairie?
Our showroom here in Arlington, TX is packed full of brand new Hyundai vehicles. From the sporty Hyundai Veloster to the spacious Hyundai Santa Fe, we have vehicles to suit just about every taste or need. If you have a strong preference for one specific color, or if you would like to include an optional extra, just let us know. Our friendly staff will be more than happy to assist you.
For drivers who prefer to purchase used vehicles, our dealership has a wide variety of options to choose from. Our lot is filled with sedans, coupes, SUVs, convertibles, trucks, and just about anything else that you can possibly imagine. With so many options to choose from, you are bound to find one that is perfect for you. However, since our inventory does tend to change quite quickly, we strongly recommend that you take the time to visit our dealership in person to get the most accurate and up to date information on our available vehicles. While you are here, our associates will be happy to provide you with a complimentary beverage, show you our used vehicle selection, answer your questions, and set you up with a test drive.
Do You Offer Service Near Me?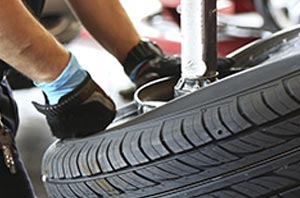 When purchasing a vehicle, customers often worry about how reliable their new car will be. After all, that vehicle will be responsible for taking you to work every day. Your livelihood literally depends on it. At our dealership, we understand how important reliability is. That is why every single vehicle that we sell has been painstakingly tested and inspected for any potential issues. If a car can't be relied on, we just won't sell it to our customers - we only sell quality vehicles.
At our dealership, we aim to be a one-stop automotive shop for the citizens of Grand Prairie, TX. Our team will be happy to assist you with anything from test driving a new Hyundai, to having your existing car serviced by our team of skilled technicians. No matter what you need, we will be here for you.